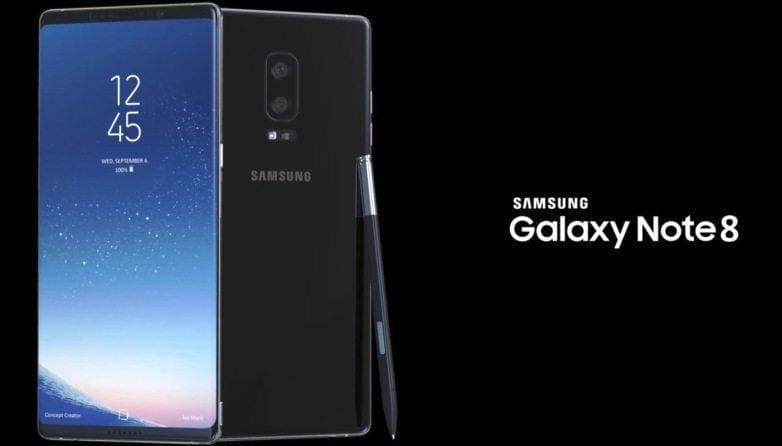 Samsung Galaxy Note 8 has garnered enough attention considering the release date, specifications, and new features. The industry is eagerly waiting to see what the manufacturer wanted to convey with the upcoming device considering the debacle of Galaxy Note 7. Now, it is reported that the device would cost more than initially estimated, and that is not a welcoming news for the Samsung fans.
Quoted by an unnamed Samsung official, a Korean-based tech news website Osen confirms that the entry level device, 64GB Galaxy Note 8, will start its pricing at $1,100. It should be noted that the leaked price is at least $250 more than Galaxy S8 Plus with the similar storage. Interestingly, the price is even $130 more from a 256GB iPhone 7 Plus. The report also confirms the release of a 128GB version of Note 8, and that will even be more expensive. Earlier, some solid leaks confirmed that the Note 8 would not come with an in-screen fingerprint reader – an innovative feature expected with the upcoming iPhone 8.
The report further confirms that the price change is due to the inflated rate on some of the components being used in the phone; however, Osen did not mention the specific parts causing the price hike. The report further states that the Note 8 will have an SD card slot, though it is coming with a 128 GB version. Additionally, it confirms that the phone is scheduled to release on August 26, and that means there is no delay in release is expected considering the last year's Note 7 also released in August. Also, Note 8 will make the foray before iPhone 8 as Apple's upcoming flagship phone is expected to release in September.
A number of leaks suggest why the device comes costlier than expected. It is expected to come with a 6GB RAM – 50% more than Galaxy S8. Additionally, it features a premium dual camera – first of its kind in Samsung phones – and a 6.3-inch Infinity Display. Interestingly, the upcoming iPhone 8 is reportedly the costliest iPhone ever made due to the screen integration with the Touch ID – a feature missing in Galaxy Note 8.
Samsung is pressurized this time to deliver the results due to the issues of the explosion, recall, and discontinuation of Note 7 last year. It has hit the South Korean smartphone maker's brand value significantly and eroded much of its last year's profit. Considering the upcoming supersized Pixel 2 from Google and redesigned iPhone 8 from Apple, it is now a do or die game for Samsung.