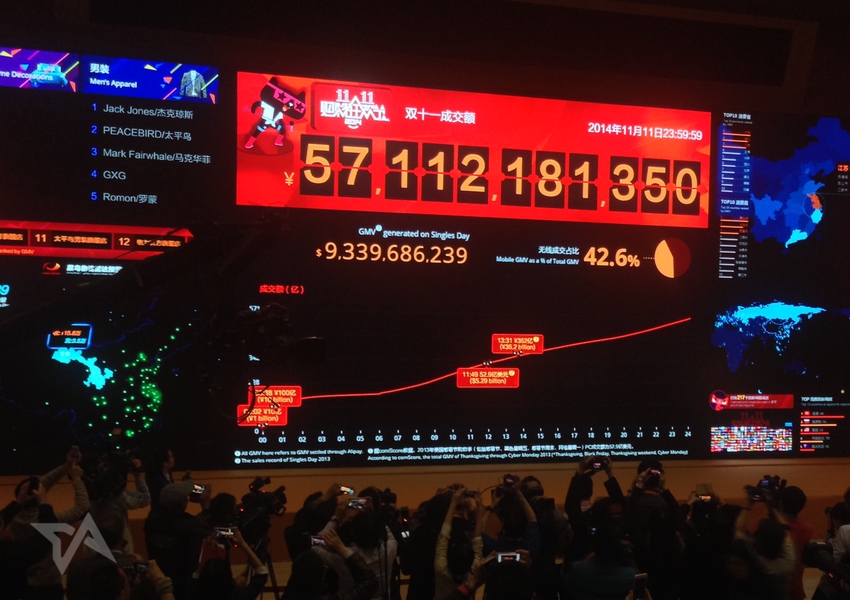 E-commerce giant Alibaba might have jumped up 39% to recently set a staggering Single's Day record of $25 billion on China's biggest shopping day on 11/11, but U.S. Black Friday and its counterparts are still holding their own.
Black Friday, Small Business Saturday, (recoup Sunday,) and Cyber Monday are critical times for online and physical retailers alike. It can often mean the difference in red or black for small business and provides a bellwether for larger ones.
Adobe has analyzed 80% of Black Friday Weekend online transactions between consumers and the top 100 U.S. web retailers, showing over $5 billion in sales, $2 billion of which were mobile sales. On Thanksgiving Day alone, consumers spent almost $3 billion. In total, this is the largest Black Friday in history, despite a slower than expected Small Business Saturday.
The final totals are a rise of 16.9% over 2016 Black Friday sales, and online sales were up 18.4% compared to last year. The balance is perhaps reflective of consumers opting to hit physical sales early and then returning home or pausing to navigate online sales.
Linda Bustos, Workarea's director of merchant strategy, points out that most retailers are still highly focused on in-store Black Friday sales as their holiday bread and butter, but that consumer behavior is indicative of more and more people either/and/or utilizing easier online deals as a way to avoid the hassle of lines and mass people at physical sales.
The average per-sale order value was up 0.9% at $135, which was about the same as in 2016. The growth is reflective of a larger sale volume.
Mobile online shopping is a growing trend, accounting for just under 40% of all sales and just over 54% of all site visits during the shopping holiday, of which 44.6% of visits and 26% of revenue was directed from a smartphone. In total, it accounted for 2 of the $5 billion and made mobile shopping perhaps the biggest story of the season.
Adobe reports that November 2017 has generated $33.26 billion in e-commerce sales thus far, which is up 17% from last year. This supports thought that retailers have learned how to deliver better experiences to mobile shoppers in recent years… all while consumers are learning how to utilize their mobile equipment, especially smart phones, to quickly and easily seal their shopping deals.
As to platforms, iOS remains the top dog being used. Tablets remain a lagging platform performer. And, as to what's selling, electronics like TVs, Computers, and gaming devices remain the most sought after items within Black Friday.
At TechCrunch, Taylor Schreiner, director of Adobe Digital Insights, projects Cyber Monday to be "the largest US online shopping day in history." Projections show figures to be upwards of $6.6 billion.