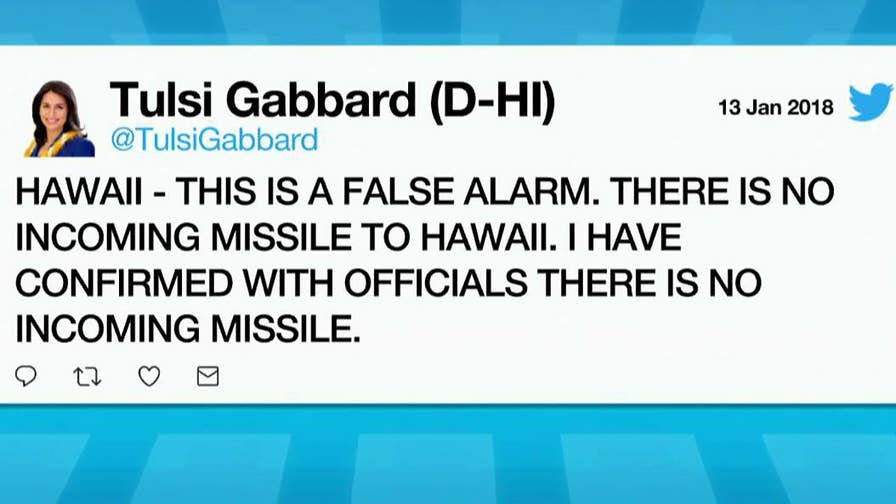 Saturday morning, many Hawaiians awoke to an alert on their phones that stated that they were the target of a missile attack — only to discover later that it was a false alarm.
The alert, which was sent around 8 am local time, said that Hawaii was under a threat of a ballistic missile attack. It went on to say that the alert was not a drill and that people should seek immediate shelter. An alert was also broadcast on local TV, and informed those who were outside that they should seek shelter and that those who were inside should stay away from windows.
Though Hawaiian state officials quickly discovered that the alarm was false. Rep. Tulsi Gabbard confirmed this in a tweet shortly afterward.
Later, Sen. Brian Schatz said that the alert may have been sent out because of human error. He further said that, whatever caused the false alarm, it was not acceptable and that not only should those responsible for the alert be held accountable, but that the process for sending out such alerts must be corrected. He specifically believes that the process needs to be both more professional and more foolproof.
David Ige, who is the state's governor, afterward explained what had happened in more detail. He said that, during a shift change, a employee of the Hawaii Emergency Management Agency — while completing a normal operating procedure — pushed a button incorrectly. Richard Repoza, who is a spokesperson for the agency, indicated that they were still trying to sort out exactly what went wrong.
The scare comes at a time of rising international tensions over North Korea's nuclear and ballistic missile program. In November, the country launched a ballistic missile test, in spite of warnings and threats from U.S. president Donald Trump. In response to these tensions, the Hawaii Emergency Management Agency said at the time that it would begin testing a siren system that was previously used across the state during the Cold War. It recently stated that it would add alerts to the tests, which would be broadcast on television and radio, as well as be posted to mobile devices.