The Essential phone is the first device from Essential Products. Essential feels like a premium handset the moment you unbox it. This ceramic and titanium rectangle is solid black, thin and a mere 6.5 ounces. Subtle and without logos, the phone also has a fingerprint sensor on the back. Unlike recent Samsung Galaxy devices and iPhones, the Essential is not water resistant. It also does not have biometric features such as becoming unlocked just by gazing at it.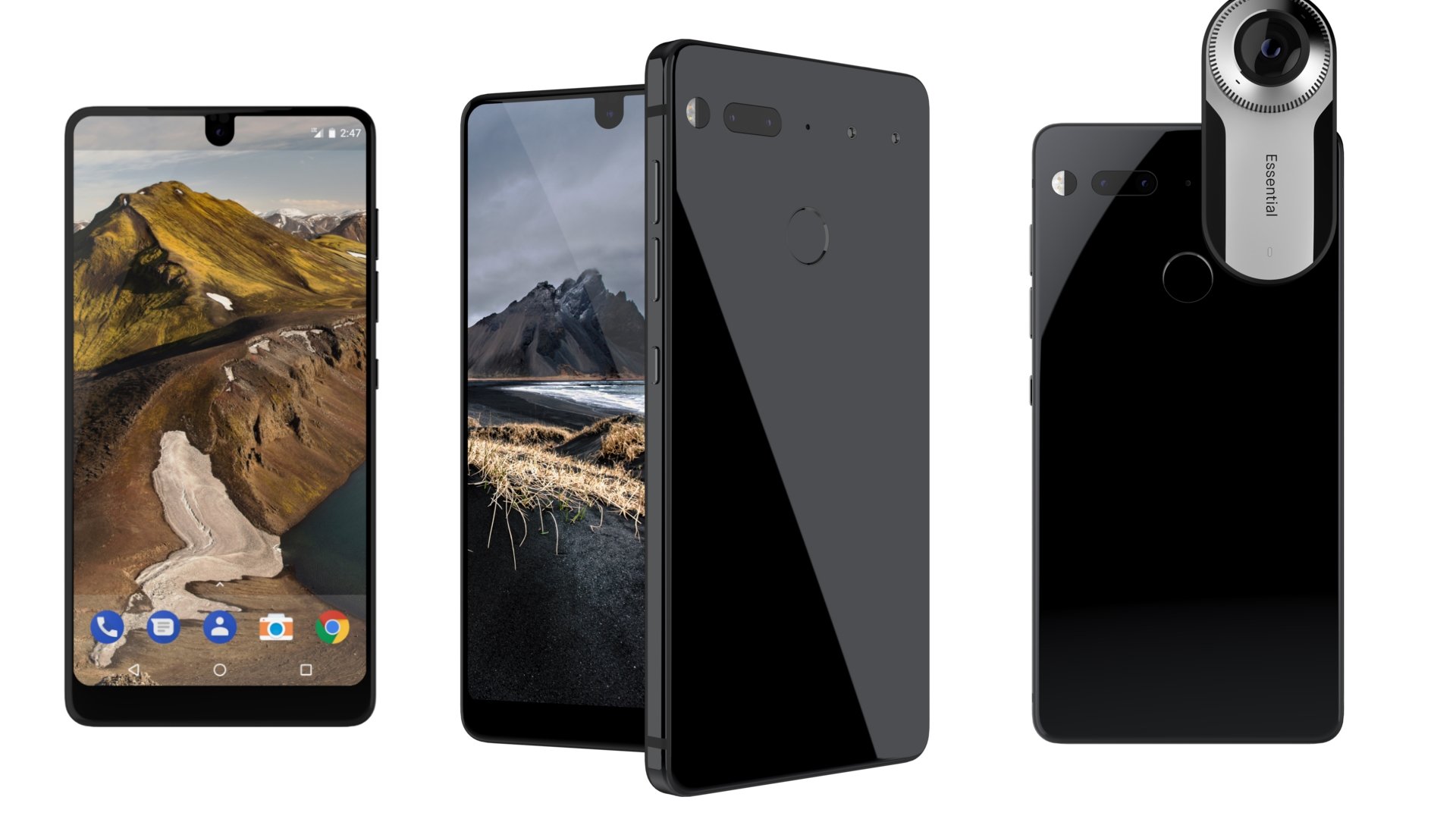 The phone is the brainchild of Andy Rubin, the same guy who developed the operating system of Android and later, when Android was acquired, joined Google. Rubin promises to keep the phone updated by delivering new accessories every few months, all of which will be wireless. Also, a guaranteed update to Android OS for two years as well as free security updates each month.
The exclusive US retail carrier for this phone is Sprint. For a limited time, you can get this phone with no money down for over 18 months at $14.58 per month.
This smartphone also has a QHD 5.71 inch, edge-to-edge display and comes with 4GB of RAM and 128 GB of storage. There is a fast-charging battery that you can charge through a USB-C adapter and a Qualcomm 835 Snapdragon processor. Screens with borders and narrow bezels have become the new norm in the premium class. The click and point camera is the "world's smallest personal camera." You can share pictures the moment you take them. Magnetic connectors keep your phone cord-free. You will always be up-to-date with this "future proof" phone since you will no longer need to buy accessories, chargers, and dongles for every upgrade.
There are no logos on this phone. This was a push from Rubin to make the phone a total expression of the owner with "no forced loyalty," as the company puts it. There is not a lot of loaded extraneous software, either.
One user dropped the phone on a hard, concrete sidewalk and the phone continued to function properly. The only damage happened was a slight crack on the screen, which the company immediately replaced.
This phone arrives just as the new Galaxy Note by Samsung is getting ready, as well as the launch of the latest iPhone by Apple. The competition among smartphones from these three companies is as formidable as they always were. Will the magnetic accessories connector or the Android pedigree of Rubin be enough to draw in prospective customers? This remains to be seen.