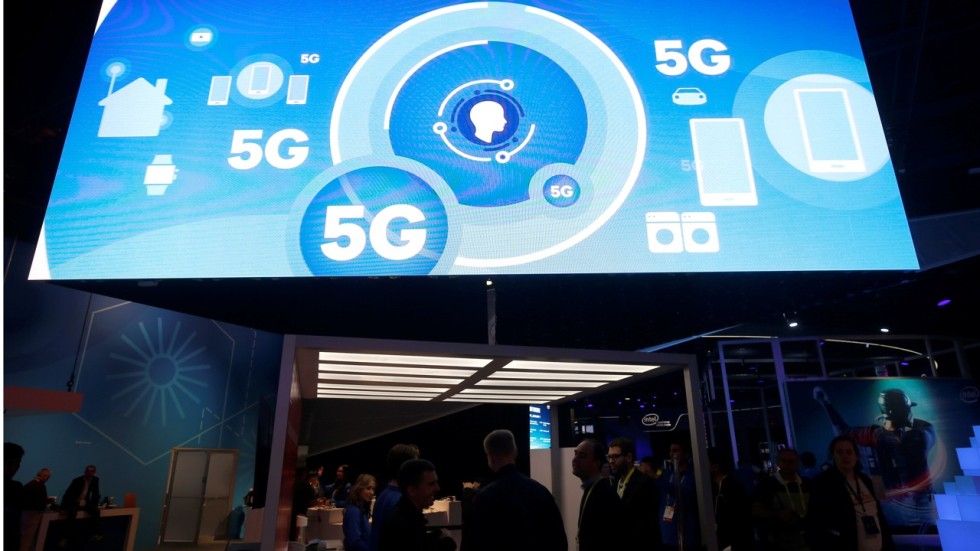 President Trump's national security apparatus is considering the option of offering a nationwide 5G network in order to combat Chinese security risks. News came out Sunday that national security experts are considering a lightning-fast 5G network to help protect U.S. cell phone users against the threat of Chinese cyber hacking.
That same national security expert, though, cautioned that the project was at this point only being discussed as a preliminary measure at lower levels of his national security administration. The proposal could be up to eight months away from consideration by President Trump. A lot can change in that time, but there's no doubt that the Chinese threat is an enduring one that demands immediate and ongoing attention.
The Trump administration has taken a more robust stance against China's role in restraining North Korea as well as Chinese efforts to make acquisitions in U.S. strategic industries. Telecommunications giant AT&T received serious negative press after it proposed to offer its current customers headsets made by Chinese company Huawei. The move received blowback from federal regulators and Congressmen eager to curb China's influence domestically.
Huawei in particular has been singled out as potentially threatening U.S. infrastructure. The fear is that Chinese companies like Huawei could use equipment provided to customers through U.S. companies to spy on U.S. customers. That's serious enough to be seen as a national security and infrastructure threat. Members of the House of Representatives have spoken out against Chinese companies Huawei and ZTE in the past over possible national security concerns.
Many members of the U.S. House of Representatives have forthrightly expressed the desire to develop a 5G network so that the Chinese won't be able to eavesdrop on calls taking place in the United States. The Chinese Foreign Minister Spokesman, Hua Chunying, for his part, said that the Chinese prohibit all kinds of hacking. That claim seems to have been belied by recent actions, but the minister maintained his position.
Over the last few years, though, wireless carriers in the United States have spent billions of dollars in their attempt to purchase the necessary spectrum to unveil a 5G network. The United States government may not have the necessary spectrum shored up to introduce a nationalized 5G network.
Representatives from Sprint and T Mobile would not comment on the possible shakeup to the 5G network, but look for security concerns over telecommunications privacy to escalate in the future.