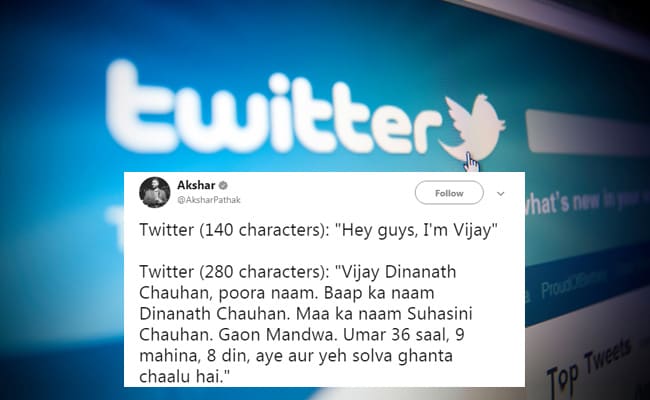 Twitter announced that it will be testing a character tweet limit of 280 instead of 140 characters. The company stated that it wants to get closer to its goal of allowing people around the world the ability to express themselves easily.
Currently, only a limited number of users have access to this new aspect but Twitter plans to expand this feature to all its users over time. The small group of test users are those who use languages that lead to packed tweets. The longer character limit will not apply in a few languages, namely Chinese, Japanese, and Korean. Those languages can communicate much more information in a single character. For example, most tweets in English have 34 characters, while most tweets in Japanese only have 15.
Last year, the company began allowing videos and images into tweets that did not count against character limits.
The 140-character limit has been a hallmark feature of Twitter ever since its inception 11 years ago. Many speculated that Twitter is attempting to gain new users with this test run. The company has been fighting low user growth and engagement.
Historically, users reacted negatively when there was a 2016 rumor that Twitter might move to a higher character limit. Users also were at first opposed to the company's decision to show a non-chronological section of tweets at the tops of feeds.
Twitter said in a blog post that the 140 character limit is frustrating for some users. It also wrote that it understands that there may be an "emotional attachment" to 140 characters but it felt that ultimately increasing the character limit would not impact the essence of brevity and speed it is known for.
Although only selected users have access to this test feature, some coders are finding a workaround to set up longer tweets.